Magnetic Whiteboard Walls
New wall covering products are now available that combine a magnetic dry-erase and projection screen whiteboard. These products can be used to cover an entire wall if you desire! It is a fantastic solution used in combination with a video projector or an interactive video projector. The integration of these two products will save you money, time and most importantly, will optimize the wall space and surrounding floor space within a learning environment.
Here is a Whiteboard Wall I designed for the Washington Elementary PLC Room.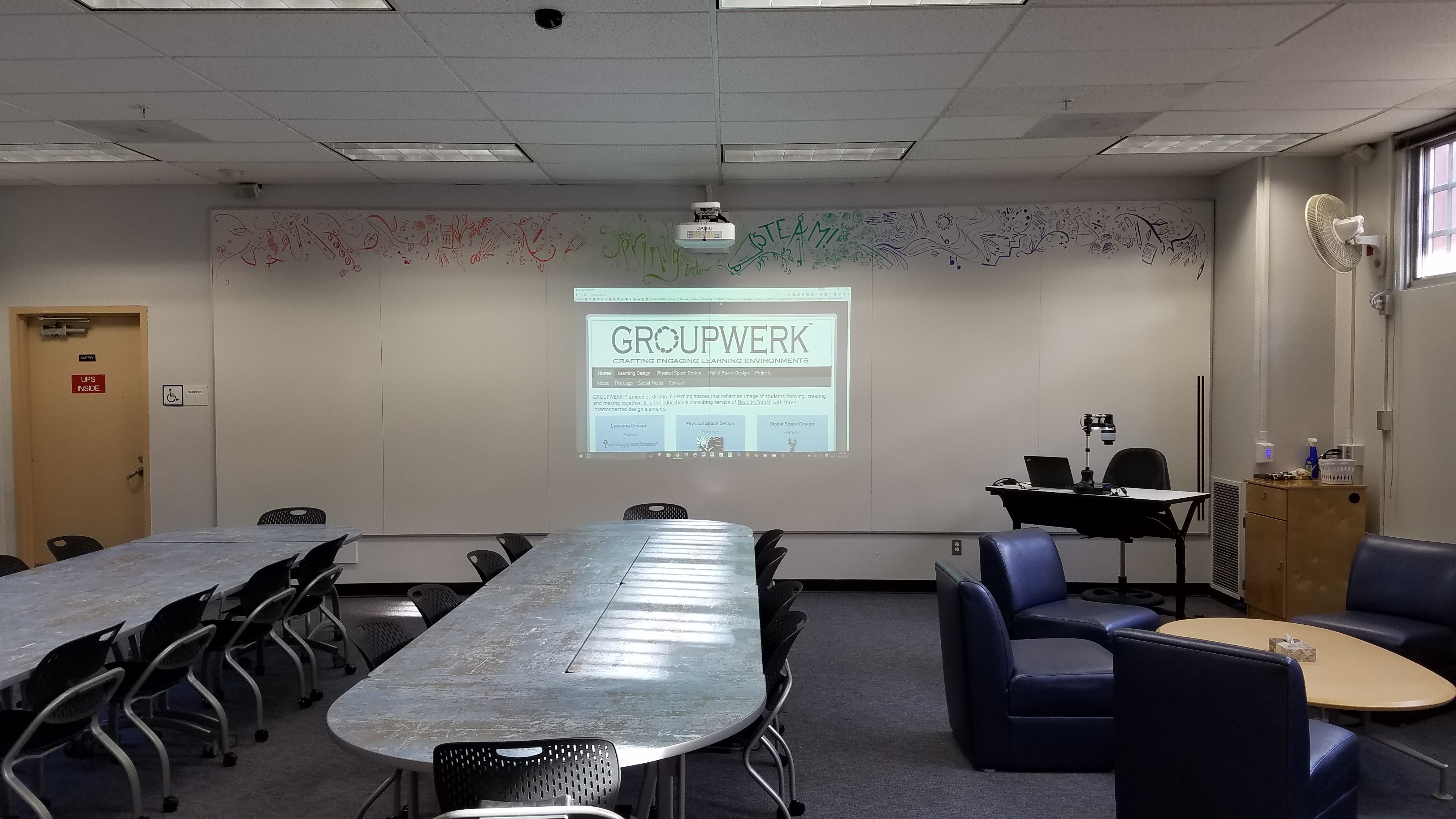 No part of this publication may be reproduced, distributed or transmitted in any form or by any means, including photocopying, recording, or other electronic or mechanical methods, without the prior written permission of the publisher, except in the case of brief quotations embodied in critical reviews and certain other noncommercial uses permitted by copyright law. For permission requests, write to the publisher, addressed "Attention: Permissions Coordinator," at the address below.
Groupwerk Publishing
615 Second Ave.
Broderick Building, Suite 340
Seattle, WA 98104