Triangular Student Desks - Sit and Stand Options

Note- Both the sit and stand triangle desks are wider than many single desks. This can be an advantage in larger classrooms and may not be the best solution for smaller classrooms.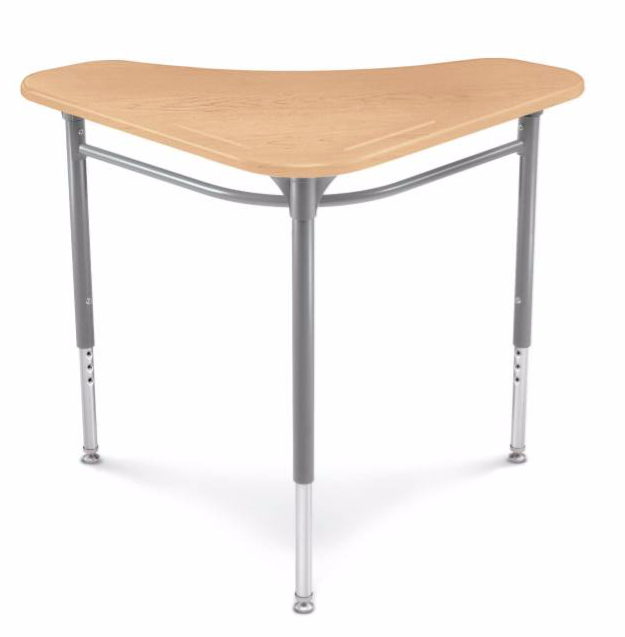 I have tried triangle sit desks with casters and they didn't hold up. I recommend glides as they will hold up over time plus the desks are light enough to move. I do recommend using task chairs for middle and high school students.
See Task Chairs with casters that would work with the triangular sit desks.
Students need to stand and shift their weight during class. A stand desk provides students the option to sit using an adjustable stool chair, or slide the stool back and stand.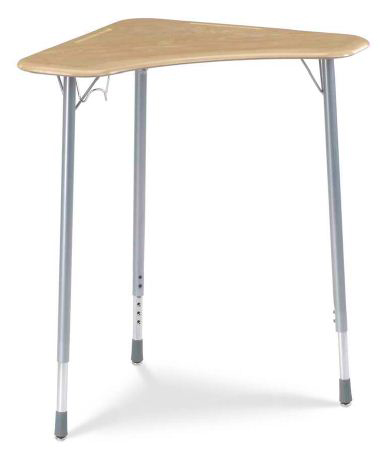 Note- This is only a pubic introduction page. I have specific manufacturer/vendor products, services and pricing to share with my clients and their associates to meet district, school and/or individual learning space needs.