Triangular Desks - Sit/Stand Options

In 2008-09, Jordan Zebor and I collaborated with Hon in the development of their Smartlink Student Sit-to-Stand Desk. This design was ahead of its time as it created a standing option for student desks in the classroom and an idea that is just now happening K-12 education. It may also be interesting to observe that currently, the self-adjustable height office desk has become all the rage in many office buildings in the last few years. The crank type starting in the $400 range and electric controlled sit-to-stand desks typically starting in the $800 range, remain unaffordable for K-12 schools.
The simpler triangular desk is an affordable option as students need to stand and shift their weight during class. A standing desk provides students the option to sit using an adjustable stool chair, or slide the stool back and stand. These desks are also a great option for a library or creating a theater tier-like seating arrangement.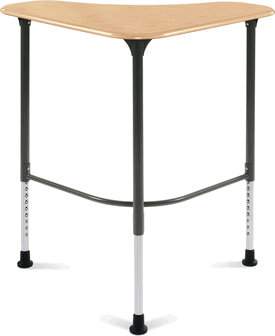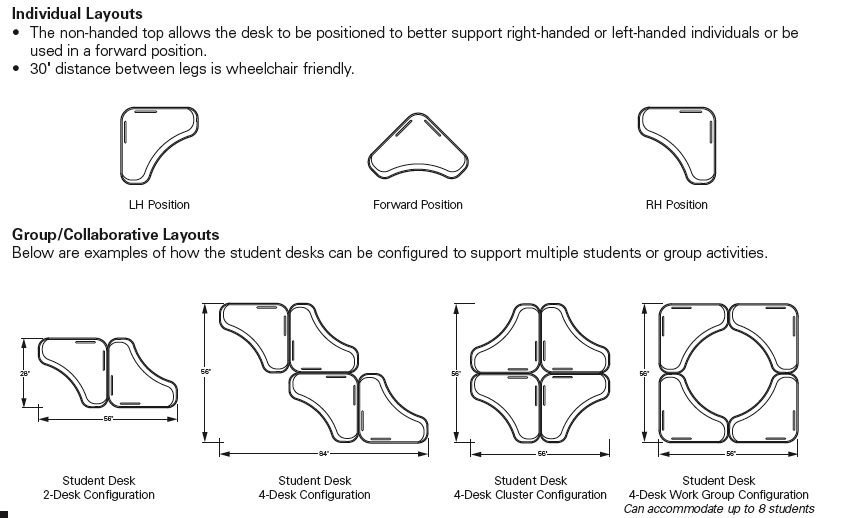 Note- This is only a public introduction page. I have multiple sit or stand triangular desk manufacturers/vendors products, services and pricing to share with my clients and their associates to meet district, school and/or individual learning space needs.