Triangular Desks - Sitting

Triangular desks are a wonderful solution for any learning studio space because of their unique design. The can be configured in a variety of ways for single and group work.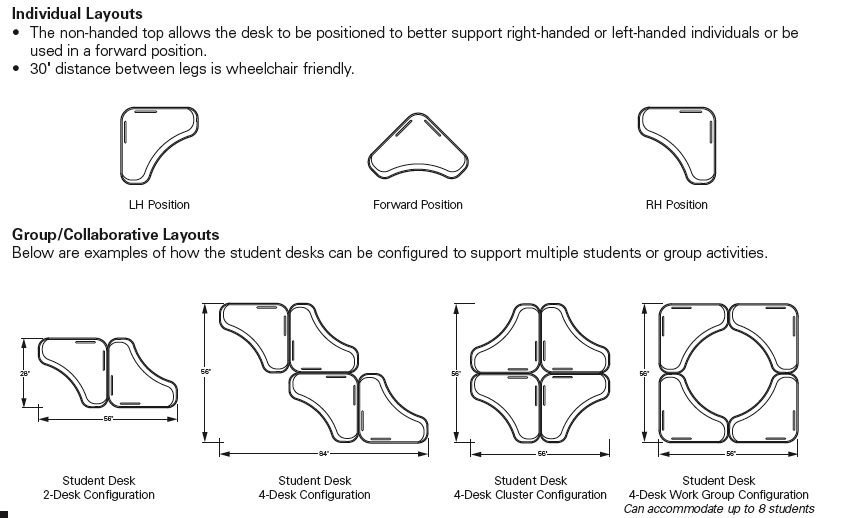 Note- This is only a pubic introduction page. I have specific manufacturer/vendor products, services and pricing to share with my clients and their associates to meet district, school and/or individual learning space needs.