Tables with Cord Management and Power Strips
Most 21st century learning spaces no longer require a heavy duty "computer table" dedicated to handling several desktop computers in a computer lab setting.
If you need a cord management trough to easily hide all your cords, adapters, cables, power strips, etc., go accessorize a table you already like.
Most furniture manufacturers provide the following accessories to the tables they make. Examples from Mooreco.
Backside of table
2 Grommet holes (left and right back sides) in the table to feed cords up from the cord management trough to the table top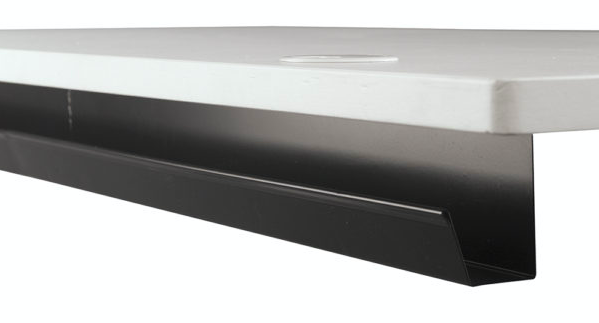 Frontside of table
- Suggest a thinner (plastic ) drawer than example below for leg room when sitting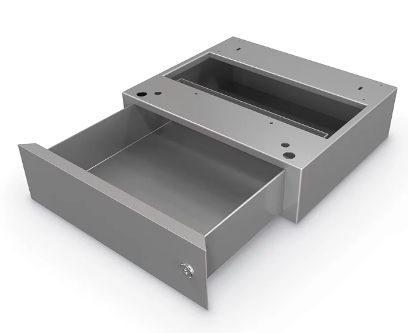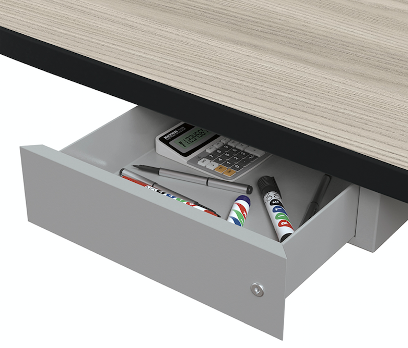 No part of this publication may be reproduced, distributed or transmitted in any form or by any means, including photocopying, recording, or other electronic or mechanical methods, without the prior written permission of the publisher, except in the case of brief quotations embodied in critical reviews and certain other noncommercial uses permitted by copyright law. For permission requests, write to the publisher, addressed "Attention: Permissions Coordinator," at the address below.
Groupwerk Publishing
615 Second Ave.
Broderick Building, Suite 340
Seattle, WA 98104