Lounge Soft Seating Chairs with casters
Okay so we grew up with sofa chairs in our homes and at the dentist's office. Lounge soft seating chairs now come equipped with options like caster wheels, power outlets and USB connectors built right into the chair (so where's the motor?).
Soft seating chairs having casters allow for greater flexibility with probably the biggest space eating furniture to be in a classroom! I'm also a fan of the armless chair for greater longevity especially used with vinyl fabric. These chairs are perfect in larger learning spaces like a library, but I advocate for at least one soft chair with casters as part of any MobiMod™ style classroom. Put two or three together and you have a modular couch or spread them out in different parts of the room or learning commons.
So let's bring the coffee house cozy feel right into the classroom. The mocha digital connection is happening all over America and in the coming years this generation of digital kids will help us move into more comfortable and personal space learning environments.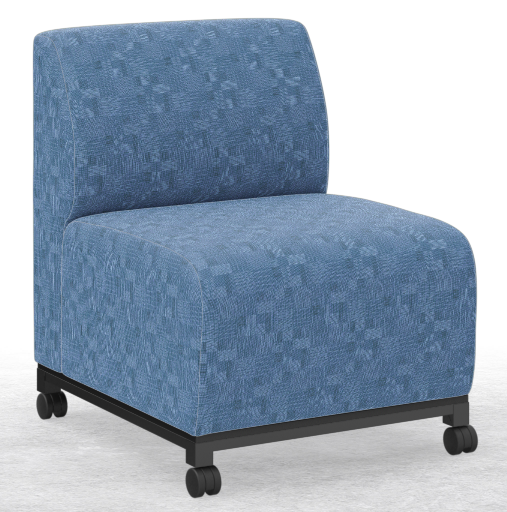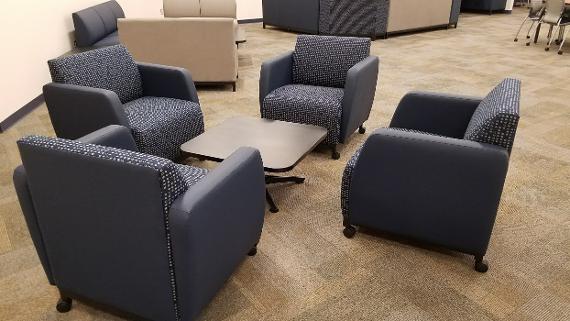 No part of this publication may be reproduced, distributed or transmitted in any form or by any means, including photocopying, recording, or other electronic or mechanical methods, without the prior written permission of the publisher, except in the case of brief quotations embodied in critical reviews and certain other noncommercial uses permitted by copyright law. For permission requests, write to the publisher, addressed "Attention: Permissions Coordinator," at the address below.
Groupwerk Publishing
615 Second Ave.
Broderick Building, Suite 340
Seattle, WA 98104