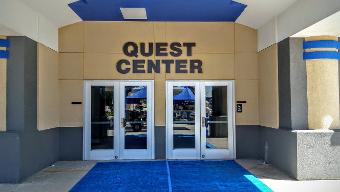 Quest Center
Bakersfield, California
The Quest Center was designed by a collaborative team that included:
school administration, student input, Kern HS District Facilities and Construction staff, designer Valerie Anglen and
D&D Resources. GROUPWERK's
Doug McIntosh was part of the D&D team on this project. The school's vision was to take an existing traditional library set up of rectangular tables and chairs and transform it into a 21st century learning space divided into unique learning zones.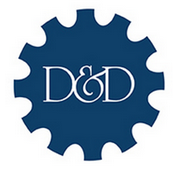 Gathering Zone

Charging Zone
Genius Bar/Cafe
Computer Lab
Study Zones
Research Zone
Teaming Table Zones
Library Books Zone
Classroom Zone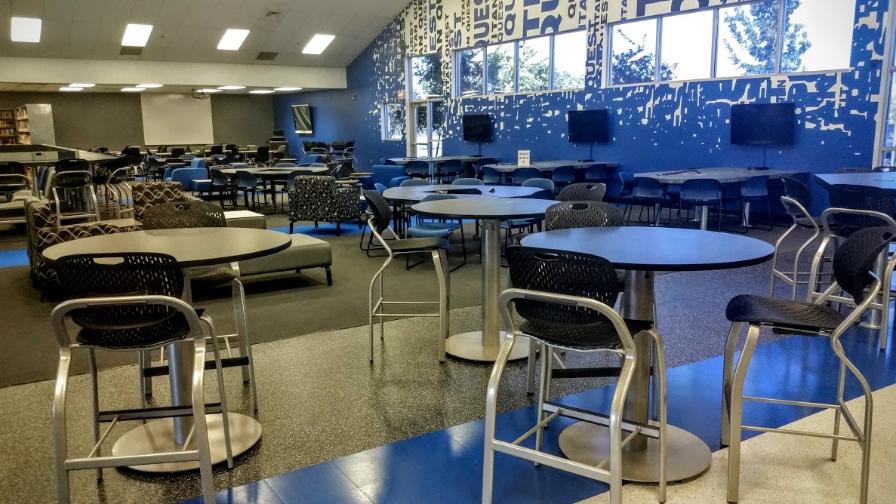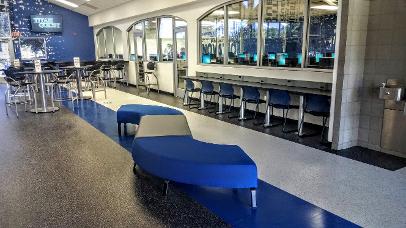 Gathering Zone - from main entrance - Modular soft seating benches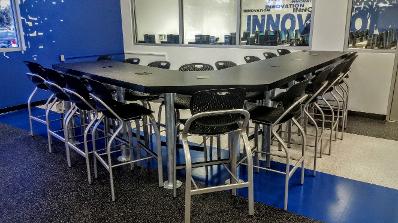 Genius Bar / Cafe - Multipurpose zone w/ popup power/USB ports in custom built counter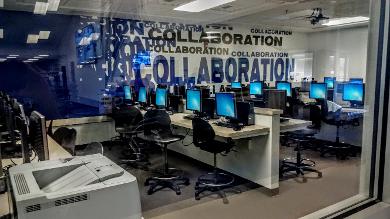 Computer Lab - 2 separate rooms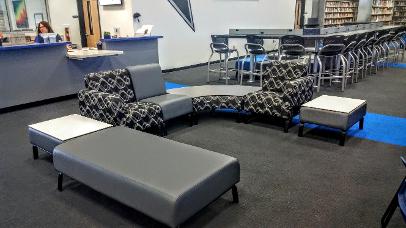 Study Zones - Soft Modular Seating Options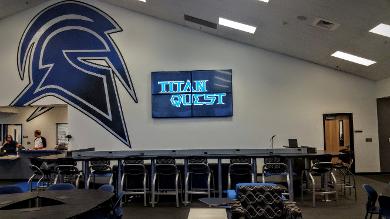 Research Zone - Quad flat screen LED display w/ presentation station - custom built counter w/ power USB - cafe chairs - Outer U shape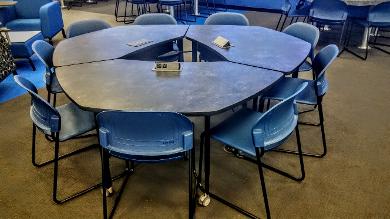 Teaming Tables - Collaborative modular tables with casters and pop up power/USB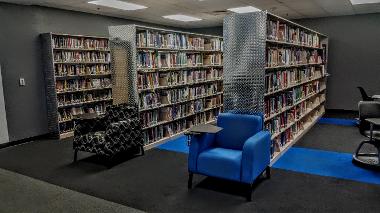 Library Books Zone - Silver Shelving front plate upgrade - Soft Seating w/tablet arms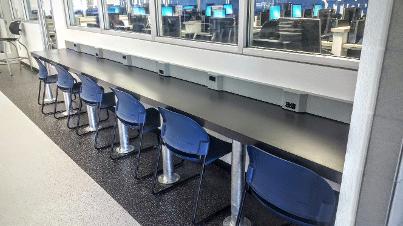 Charging Station - Custom built-in counter w/ power/USB ports - Use of existing library chairs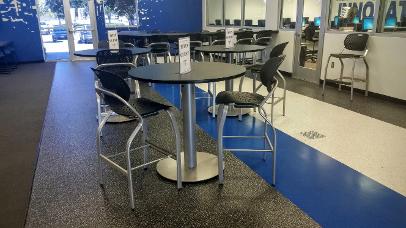 Cafe Tables and Chairs - featuring hard surface flooring for traffic pattern / food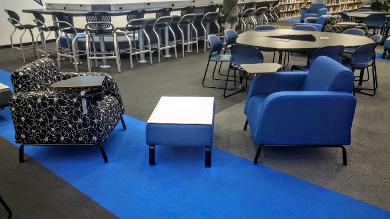 Study Zones - Soft Seating w/tablet top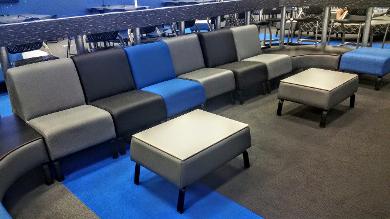 Research Zone - Inner U shape - Soft Modular Seating Options w/ quarter round and rectangular laminate tops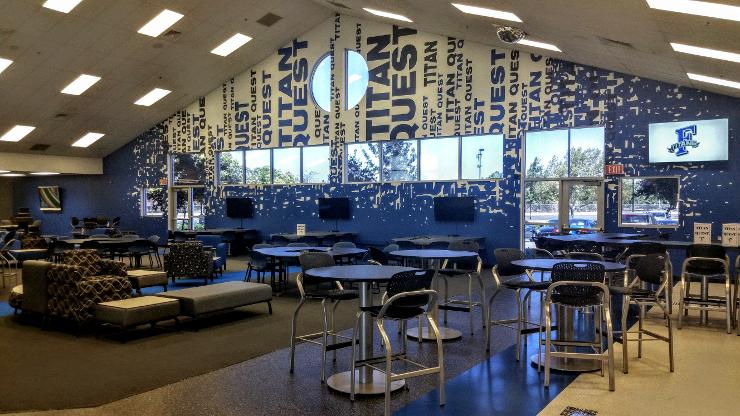 Study Zones - Main Floor view w/ Quest graphic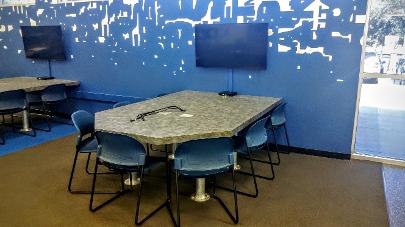 Teaming Tables - Custom built tables and LED display w/ HDMI cables for individual mobile device pluggin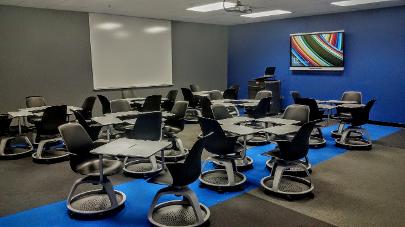 Classroom Projects Zone - Ceiling mounted projector linked together with white board and Interactive white board - All-in-one desk chairs with casters