Plastic Drawers for Student and Materials Storage
As learning studios evolve to being equipped with mobile and modular furniture, many teachers are now chosing NOT to have a student assigned to fixed desk and chair. However, it may be still necessary for each student to have a defined storage space for their backpack, books and other personal items depending on their age and grade level.
Portable stacking drawers like the Sterilite line allow teachers a cheap diy alternative.
I always recommend clear plastic for a teacher's visual inventory.
Directly below is a makerspace where we took off the doors of the cabinets and used a variety of clear plastic storage containers that are all organized and marked with a label maker.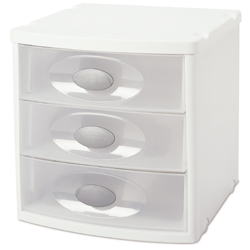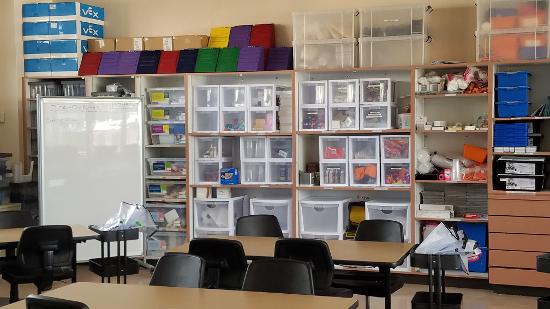 Groupwerk, Inc. Copyright © 2018. All rights reserved.
No part of this publication may be reproduced, distributed or transmitted in any form or by any means, including photocopying, recording, or other electronic or mechanical methods, without the prior written permission of the publisher, except in the case of brief quotations embodied in critical reviews and certain other noncommercial uses permitted by copyright law. For permission requests, write to the publisher, addressed "Attention: Permissions Coordinator," at the address below.
Groupwerk Publishing
615 Second Ave.
Broderick Building, Suite 340
Seattle, WA 98104