Close to the ground soft furniture like pillows get students into a cozy position not often associated with school. Getting kids to feel comfortable while learning is not a new concept but now many schools are just starting to realize and use this "new ground", especially for students beyond K-2.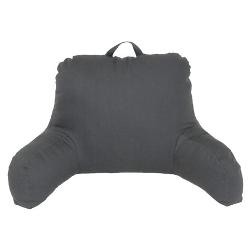 Pillow Chairs can be found anywhere, I often look at the usual discount stores, Ross, Walmart, etc. Again, I look for nylon or vinyl over cloth as fabric is not easy to clean and are dirt magnets. Pillow chairs work great for reading nooks and should be located up against a wall for back support. And, not just for K-2 children as shown below. Think about big kids needing "cozy" too, maybe even more.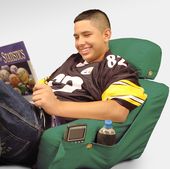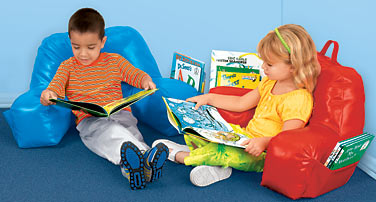 No part of this publication may be reproduced, distributed or transmitted in any form or by any means, including photocopying, recording, or other electronic or mechanical methods, without the prior written permission of the publisher, except in the case of brief quotations embodied in critical reviews and certain other noncommercial uses permitted by copyright law. For permission requests, write to the publisher, addressed "Attention: Permissions Coordinator," at the address below.
Groupwerk Publishing
615 Second Ave.
Broderick Building, Suite 340
Seattle, WA 98104