Flip and Nest Tables
= Mobile and Modular
Nesting tables are equipped with an under table top mechanism that allows the top to tilt from a horizontal to upright nesting position. In the nesting position the tables can be lined up and stored in a space-saving fashion. All nesting tables have casters for mobility. This will someday be a basic standard for tables in future flexible classrooms and libraries.
This
Luxor flip and nest table
is outstanding in that in addition to its flip feature it also has a self-adjustable sit to stand crank system!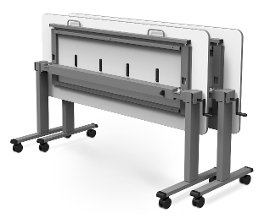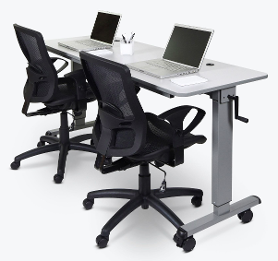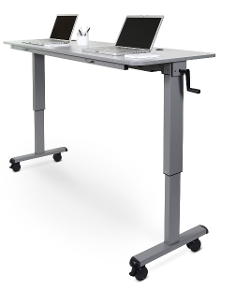 Mooreco Nido Fixed-height Sit/Stand Tables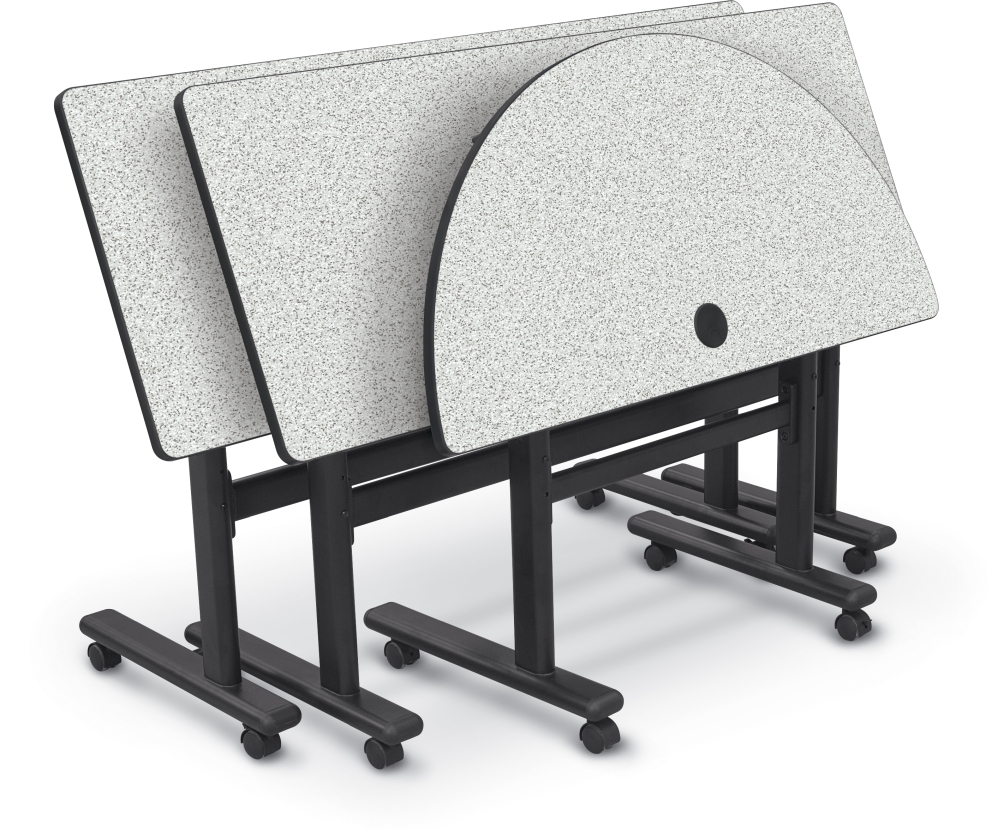 Rectangular and Half-Rounds flip and nest tables used together for a Professional Learning Space at
Washington Elementary, San Diego.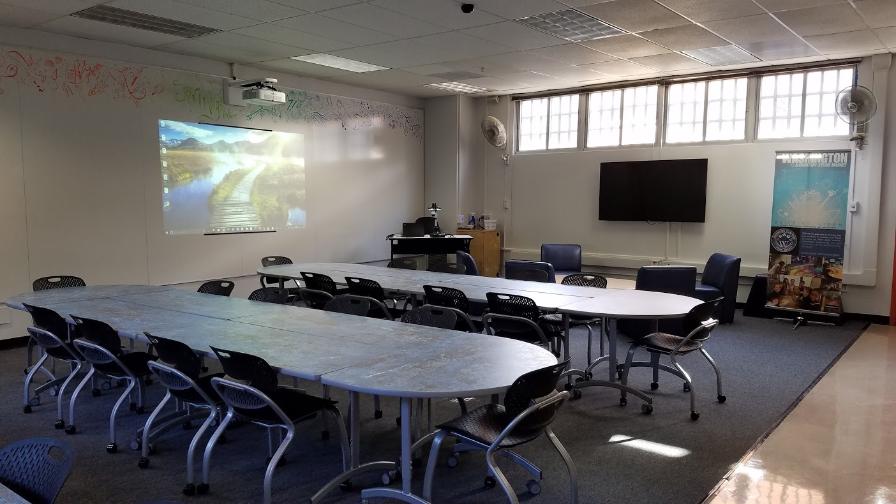 No part of this publication may be reproduced, distributed or transmitted in any form or by any means, including photocopying, recording, or other electronic or mechanical methods, without the prior written permission of the publisher, except in the case of brief quotations embodied in critical reviews and certain other noncommercial uses permitted by copyright law. For permission requests, write to the publisher, addressed "Attention: Permissions Coordinator," at the address below.
Groupwerk Publishing
615 Second Ave.
Broderick Building, Suite 340
Seattle, WA 98104