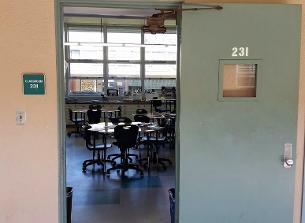 Collaborative Classroom Spaces
Mission Bay High School

The Collaborative Classrooms Project was a pilot program we started in seven classrooms across the Departments including a Special education class. We used three main pieces of furniture: (Furniture shown here is now four years old)
Triangle sitting desks with task chairs
Triangle standing desks with stools
Nesting tables with task chairs
Physical Space Design (Room 231 - originally an art room with a view and space to move)
Melissa Romero, English Teacher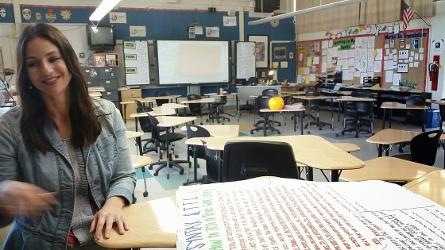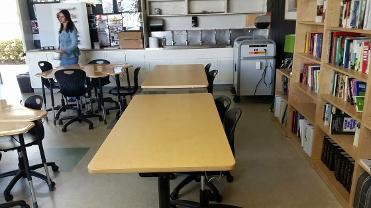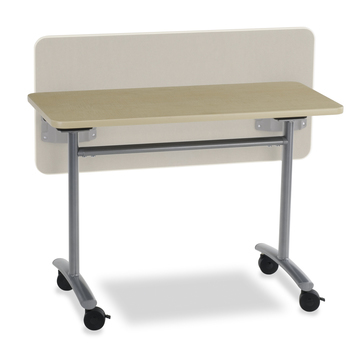 Nesting Tables with Task Chairs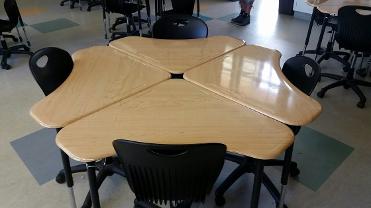 Triangle Sitting Desks Pod Arrangement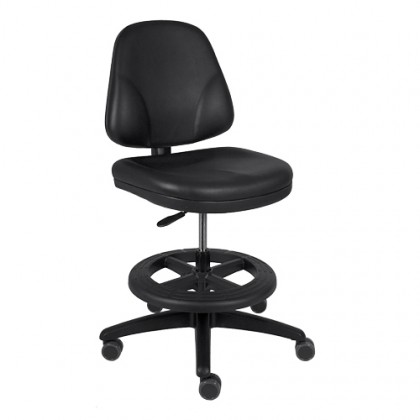 i21 Presentation Station Stool
As a side note -
In 2009, I created the presentation station application design spec for the Teacher Stool shown above. It is one of my proudest accomplishments in that over 5000 teachers have sat and stood at their i21 Presentation Stations in comfort as they teach their daily lessons across SDUSD.
Seminar Seating Arrangement with Desks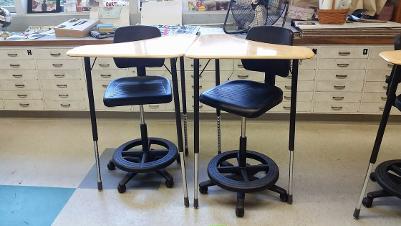 Standing Triangle Tables with Stools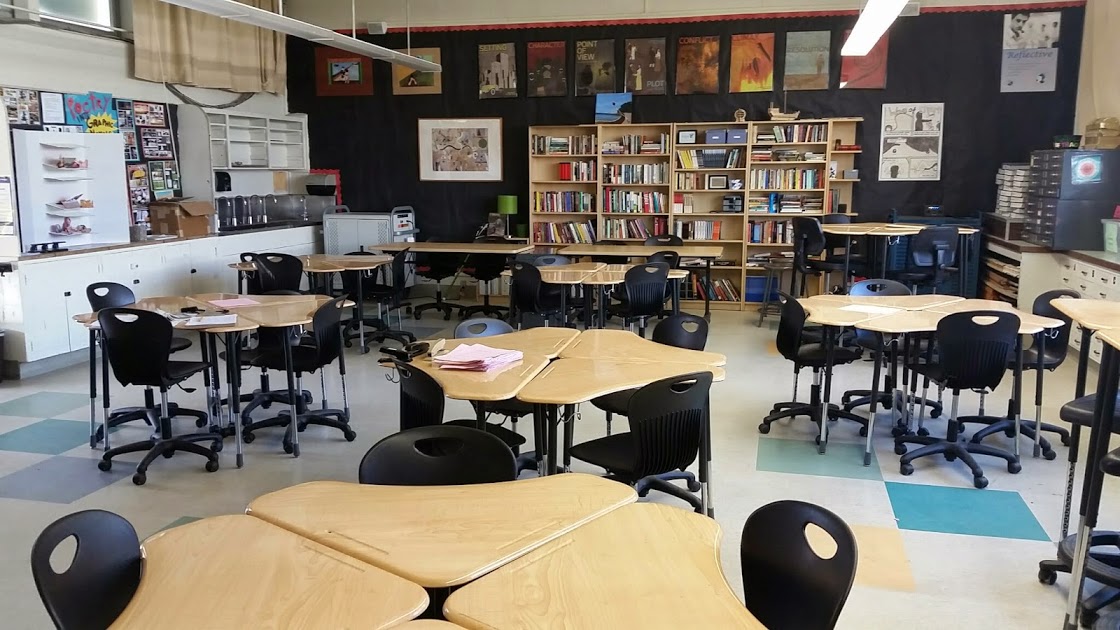 Pod of 4 Arrangement looking front to back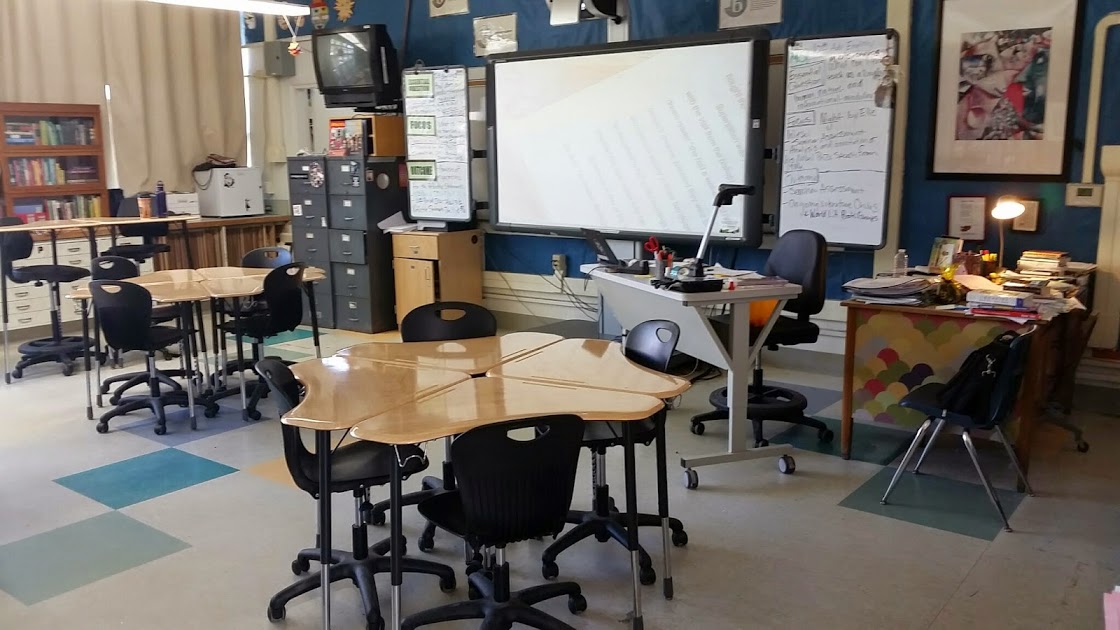 i21 Presentation Station View
As a side note -
In 2000-2008 I created the presentation station application design specs for several District projects including: The MSAP grant schools, New Portable Classroom Construction and Prop. MM. The design spec called for a teacher laptop and document camera to be used on a mobile rectangular table with white top for doc cam color balance, used with a video projection system.

In 2008-09, Dan Wolfson and I wrote the initial drafts for what would become the Prop. S i21 Learning Initiative. In 2009, I was a District Team member that helped create the i21 Presentation Station design specification for Year I of the project.

(The presentation station shown above is i21 - Year II.