MakerSpace
K-12 MakerSpaces transcend a fixed definition as many of these spaces incorporate different elements of a workshop, lab and studio environments based on age-appropriateness. By design, makerspaces are unique unto themselves and often reflect the maker skills of the people who created and directly participate in the space. What all makerspaces do share in common is the facilitation of project-based learning. These learning spaces are equipped with a variety of hands-on materials, tools and resources designed for student engagement and collaboration, to make lots of different things.
Maker culture often called the Maker Movement, has helped bring back hands-on curriculum resources and tools eliminated by many public schools in the United States over the past 35 years. Through budget cuts and an academic philosophy that making skills did not prepare students for college, learning spaces such as wood and metal shops, home economics, art and music studios and science laboratories were dismantled. Since the 1980's, the only systematic K-12 replacement for all these tools, was the advancement of personal computers coming into classrooms and the advent of the computer lab. Even today, many new computer labs are patterned like traditional 20th-century classrooms in traditional rows of desks and chairs, with all students doing the same activity.
In the coming years, we will see computer labs dismantled and replaced with very eclectic makespaces to match common core standards executed through a multidisciplinary hands-on curriculum. Makerspaces help us get back to the future; using something old, like all kinds of raw materials, with using something new, like all kinds of digital devices. Bringing all these elements together, students learn by doing and increase their ability to understand concepts and the world at large.
K-12 Makerspaces may include, but are not limited to the following making activities.
Architecture
Construction/Fabrication
Cooking and Nutrition
Crafts
Computer Coding/Programming
Computer Graphics/Web Design
Computer Desktop Publishing
Gardening
Interior Design
Jewelry
Metal Working
Needlework
Photography
Robotics
Sewing
Video Production
Visual Arts
Wood Working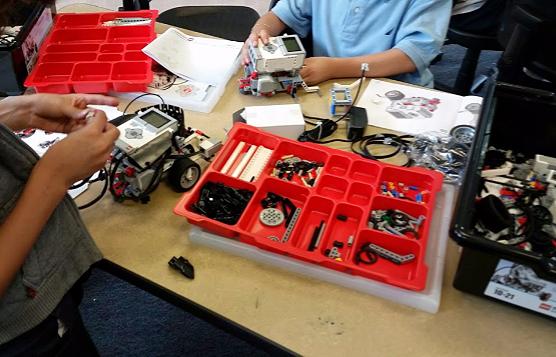 See an elementary school MakerSpace and SciencePlace I created with STEAM staff at Washington Elementary School.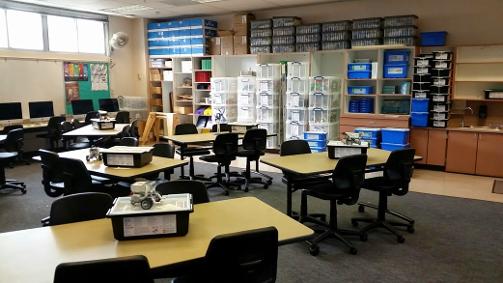 Here are six key areas I can help you to craft a K-12 Makerspace within a school or Micro MakerSpace within a classroom.