Makerspace Tables - Sit/Stand Options
Secondary Schools Example with Black Epoxy top
This is a sturdy tough table with the added feature of having fixed adjustable height legs. Glides are often the preferred choice here over casters in that you may need a table that is NOT going to move during the making process.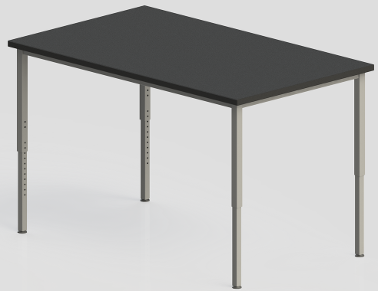 Secondary Schools Example with Butcher block top
Maker Tables are not just for shop class anymore. The tables are solid with welded supports in fixed and adjustable heights to provide sit/stand options with a variety of stool combinations. Students also have the option to scoot back their stool and stand while working in their learning space. Look for solid materials like butcher block tops over laminate tops with press board material. See my link for more information on Makerspaces.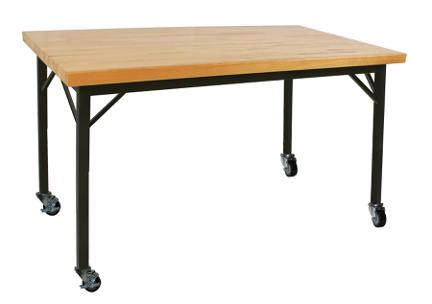 Elementary Example with -
Laminate top and heavy duty side molding
Sturdy Round legs with 6 screw plate for support
Caster Wheels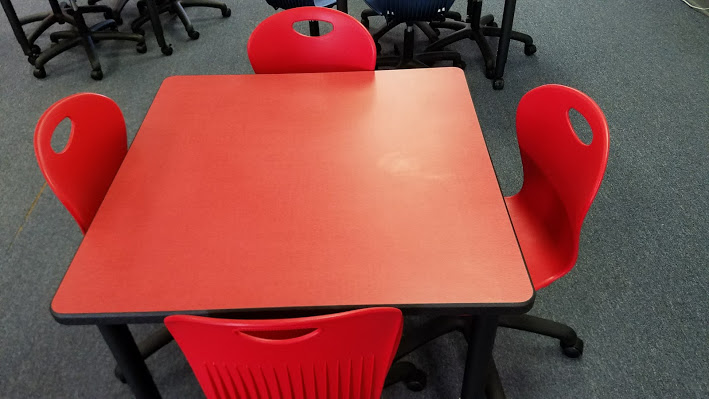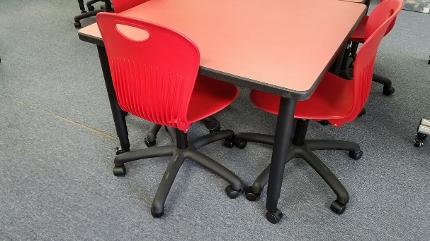 No part of this publication may be reproduced, distributed or transmitted in any form or by any means, including photocopying, recording, or other electronic or mechanical methods, without the prior written permission of the publisher, except in the case of brief quotations embodied in critical reviews and certain other noncommercial uses permitted by copyright law. For permission requests, write to the publisher, addressed "Attention: Permissions Coordinator," at the address below.
Groupwerk Publishing
615 Second Ave.
Broderick Building, Suite 340
Seattle, WA 98104