Playground Spaces
Design a unique theme that represents your community.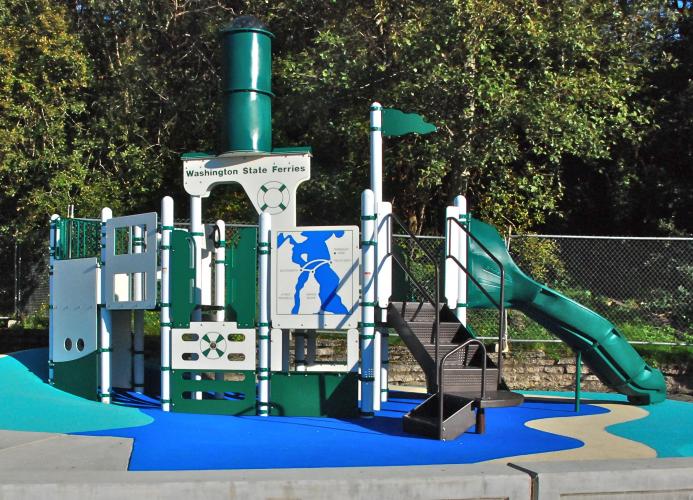 Greenbelt Spaces are defined as areas of woods, parks, or open land surrounding a community. Here we use the term Greenbelt to define areas of grass (real or artificial) , shade trees and landscaping surrounding or between school buildings. These spaces are pleasing to look at and are easily accessed from classrooms for whole or small group learning activities.
San Diego Mission Bay High School Greenbelt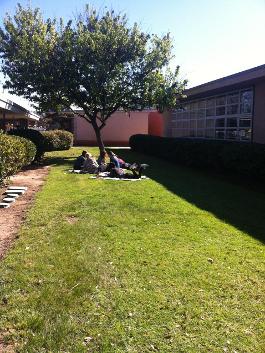 Garden Spaces
Design a garden for student and community engagement.
Washington Elementary, San Diego, CA