Media Campfire seating makes for a great small theater in a library or professional learning setting.
Have a single tier horseshoe lay out with large flat screen display, or


Feature - a higher back table tier for sit or stand, and the lower tier is usually a padded seat bench with back cushion support. This zone also is typically equipped with a presentation station connected to a large flat screen display.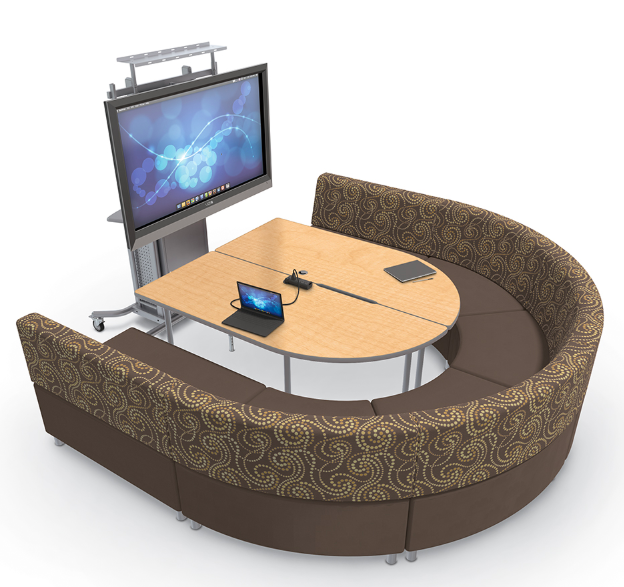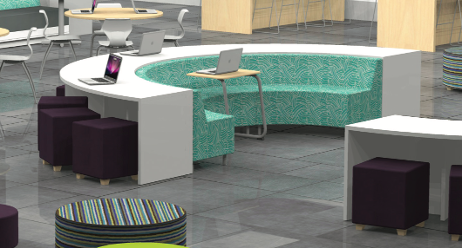 No part of this publication may be reproduced, distributed or transmitted in any form or by any means, including photocopying, recording, or other electronic or mechanical methods, without the prior written permission of the publisher, except in the case of brief quotations embodied in critical reviews and certain other noncommercial uses permitted by copyright law. For permission requests, write to the publisher, addressed "Attention: Permissions Coordinator," at the address below.
Groupwerk Publishing
615 Second Ave.
Broderick Building, Suite 340
Seattle, WA 98104