Cafe Tables - Sit and Stand Options
Cafe Tables are not just for cafes anymore. The tables are solid and provide sit options with a variety of stool combinations. Students also have the option to scoot back their stool to stand. Some cafe tables (left photo) now have the option of self-adjusting height for sitting either in a regular chair or higher stool and are best suited at the high school level. Cafe tables with stools have become very popular for high school libraries that are creating a variety of learning zones within that space.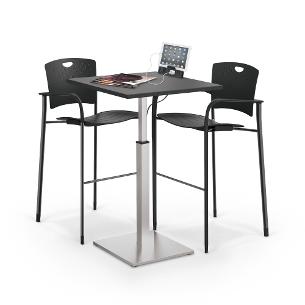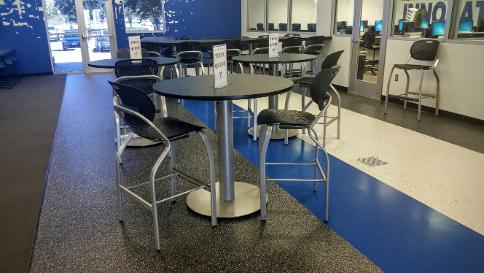 No part of this publication may be reproduced, distributed or transmitted in any form or by any means, including photocopying, recording, or other electronic or mechanical methods, without the prior written permission of the publisher, except in the case of brief quotations embodied in critical reviews and certain other noncommercial uses permitted by copyright law. For permission requests, write to the publisher, addressed "Attention: Permissions Coordinator," at the address below.
Groupwerk Publishing
615 Second Ave.
Broderick Building, Suite 340
Seattle, WA 98104