Book Bins One alternative to assigned seating for personal student storage
As learning studios evolve to being equipped with mobile and modular furniture, many teachers are now choosing NOT to have a student assigned to fixed desk and chair. However, it may be still necessary for each student to have a defined storage space for their backpack, books and other personal items depending on their age and grade level.
These Storex Book Bins where found by my daughter Katie who is a third grade teacher in San Diego. The Book bins are made of sturdy plastic and as you can see below, hold a lot of personal student items. The books bins can be put into book shelves, but Katie prefers to spread them out in a couple different locations on the floor. I just love this solution!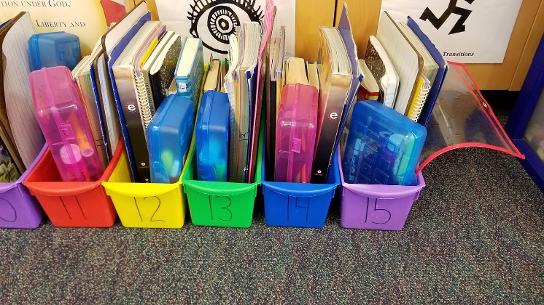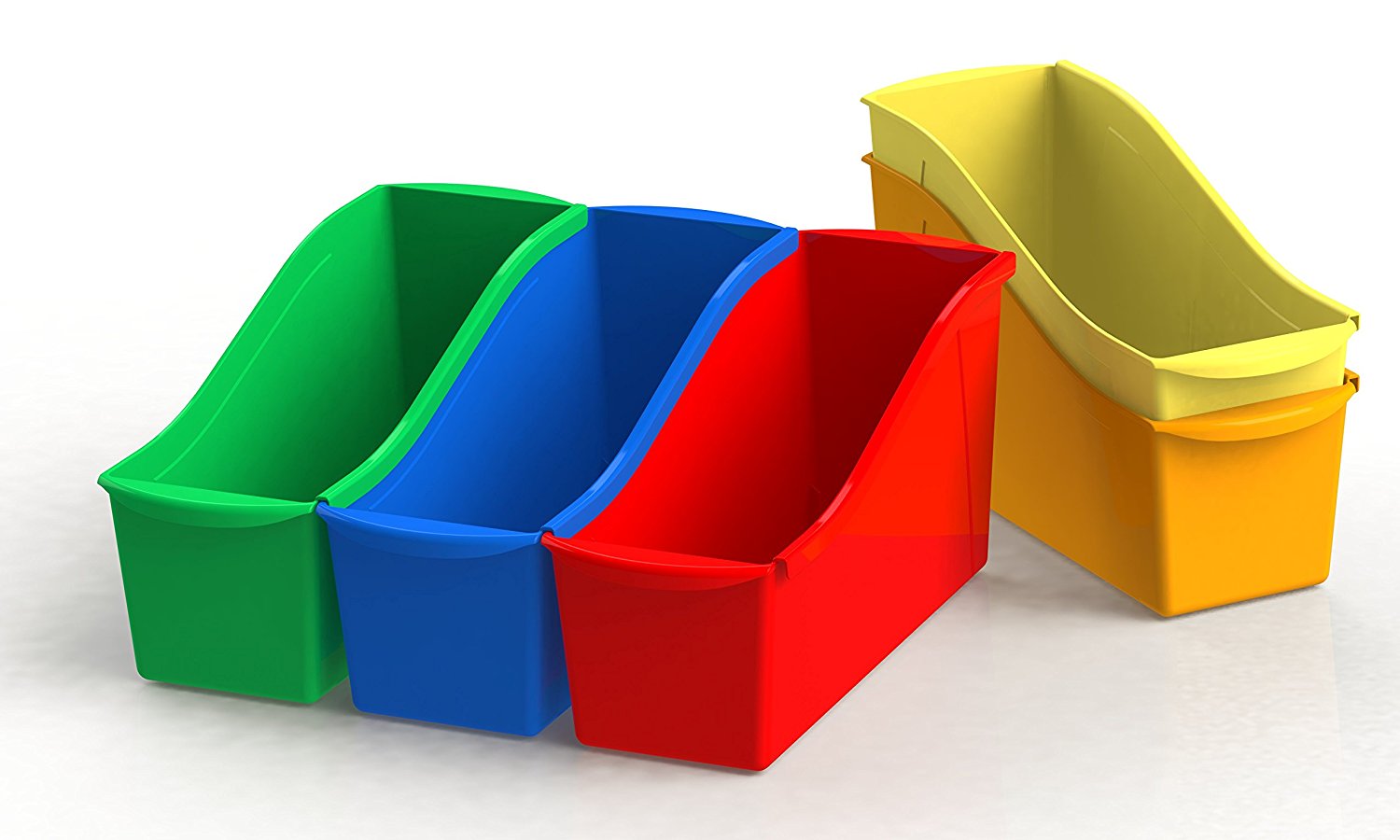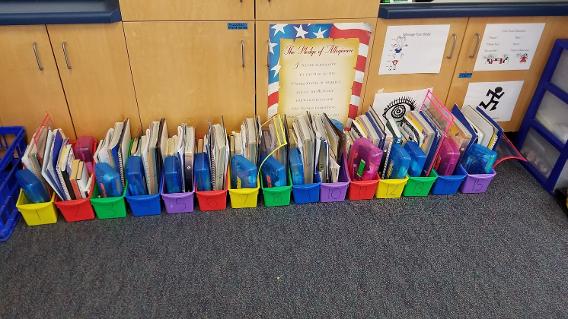 No part of this publication may be reproduced, distributed or transmitted in any form or by any means, including photocopying, recording, or other electronic or mechanical methods, without the prior written permission of the publisher, except in the case of brief quotations embodied in critical reviews and certain other noncommercial uses permitted by copyright law. For permission requests, write to the publisher, addressed "Attention: Permissions Coordinator," at the address below.
Groupwerk Publishing
615 Second Ave.
Broderick Building, Suite 340
Seattle, WA 98104