The story of Bill DeVoe and I (Doug McIntosh) goes back to Santa Maria, California in 1960 when we first met as five-year olds in Sunday school. Our first venture together started in 1972 as juniors in high school when we convinced the deacons of that same church to let us take over the janitorial and landscaping services. We worked as equal partners through our senior year and then went our separate ways off to college. We were then and remain today, the best of friends.
In 2014, we co-founded Groupwerk, Inc. as an educational business that focuses on the learning environment. To optimally achieve our mission of Crafting Engaging Learning Environments, we designed our business model with two distinct project functions.
One, we run a for-profit educational consulting service that I lead. We have the opportunity to partner with companies and schools to craft unique learning spaces. Click here for our Consulting Projects.
And, we have also created a path to accomplish our mission through philanthropy that Bill leads. We want to give back by specifically helping teachers who have a passion to create and work in an progressive learning space. We partner with companies, organizations and citizens to provide donated new furniture, products and/or services to transform their school learning spaces. Click here for our Philanthropic Projects.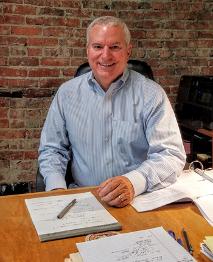 Doug McIntosh
Co-Founder, President
Doug is a K-12 educator who navigated a successful 35 year career in special and general education in San Diego, California. He now takes his experience and innovative spirit to co-found Groupwerk, Inc. with Bill DeVoe.
Bill DeVoe
Co-Founder
Bill is a lawyer in Seattle, Washington. Bill takes his business expertise and equally innovative spirit to help build a successful company and co-found Groupwerk, Inc. with Doug McIntosh.
See Bill at
williamdevoelaw.com
"True friendship multiplies the good in life and divides its evils. Strive to have friends, for life without friends is like life on a desert island... to find one real friend in a lifetime is good fortune; to keep him is a blessing." — Baltasar Gracian

"True friendship is when you walk into their house and your WiFi connects automatically." — Anonymous