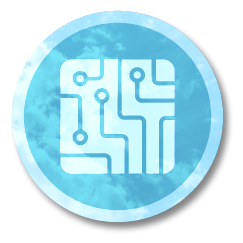 Chapter 9
The Internet of Things (IoT)
Currently, we live in a time where a larger picture of personalized technology is emerging. This personalization is evolving into a plethora of devices and things that are now distributed around one's home, school, work, and community at large while simultaneously being connected with the centralized cloud. These devices are now commonly referred to as the Internet of Things (IoT).
Jacob Morgan (2014) explains IoT as:
Simply put, this is the concept of basically connecting any device with an on and off switch to the Internet (and/or to each other). This includes everything from cellphones, coffee makers, washing machines, headphones, lamps, wearable devices and almost anything else you can think of. This also applies to components of machines, for example a jet engine of an airplane or the drill of an oil rig. As I mentioned, if it has an on and off switch then chances are it can be a part of the IoT. The analyst firm Gartner says that by 2020 there will be over 26 billion connected devices... That's a lot of connections (some even estimate this number to be much higher, over 100 billion). The IoT is a giant network of connected "things" (which also includes people). The relationship will be between people-people, people-things, and things-things.
The technological innovations from cloud computing and the Internet of Things will increasingly be driven by artificial intelligence that will create major disruptions in our current world of work. This fact will eliminate many jobs that exist today but also creates many more new jobs yet to exist. I see all this as a positive opportunity for students in the United States to invent themselves as a new generation of American makers. Not only will these young people be option driven consumers, but the self-directed and team-driven creators of new things in a new economy.
These same technological innovations will also have tremendous implications for K-12 teaching and learning in this country. I believe that these disruptions of innovation will provide the sparks toward a K-12 systems change transformation and new age of constructivism for the 21st century. In this ebook, I identify three essential design elements for K-12 learning: pedagogy, learning environment and technology. These three elements are often written about singularly in educational publications, but are rarely fully integrated together into a school system's strategic planning and instructional deployment to students. It is my hope that this handbook helps empower local learning communities to orchestrate constructivist practices through their own educational integration of:
Learning Design through integrated studies in inquiry and project-based learning,

Physical Space Design in flexible learning environments and,

Digital Space Design using cloud computing and The Internet of Things (IoT).

No part of this publication may be reproduced, distributed or transmitted in any form or by any means, including photocopying, recording, or other electronic or mechanical methods, without the prior written permission of the publisher, except in the case of brief quotations embodied in critical reviews and certain other noncommercial uses permitted by copyright law. For permission requests, write to the publisher, addressed "Attention: Permissions Coordinator," at the address below.
Groupwerk Publishing
615 Second Ave.
Broderick Building, Suite 340
Seattle, WA 98104